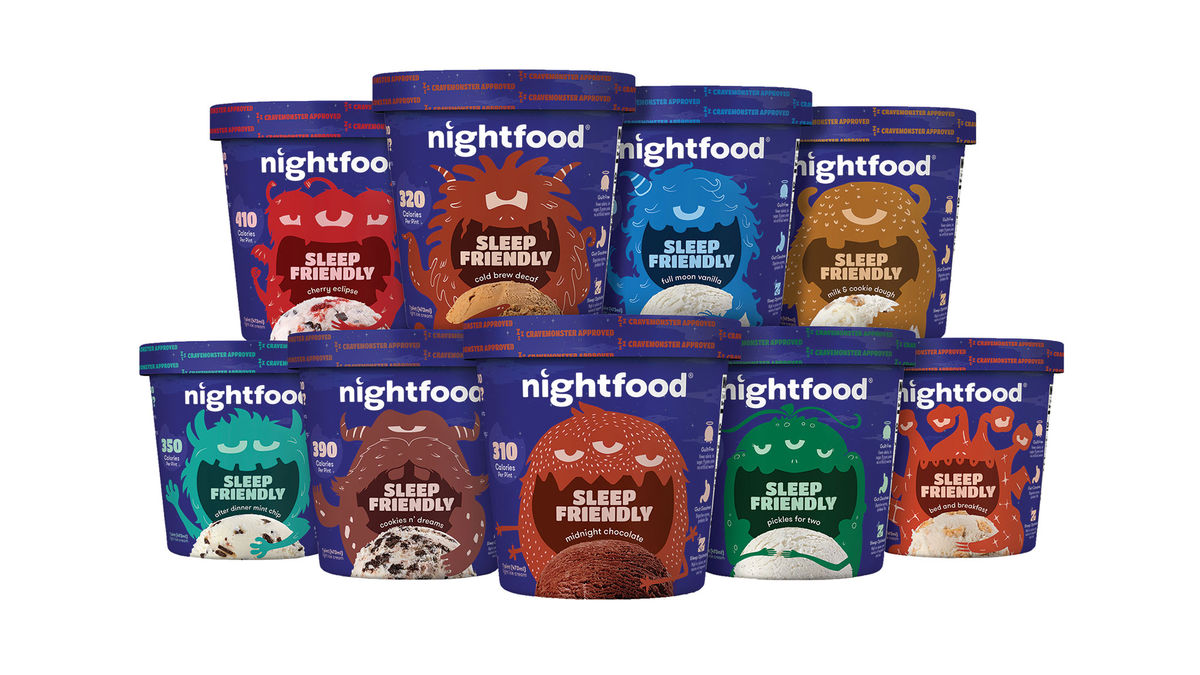 When it comes to helping guests get a good night's rest, the hospitality sector has invested in everything from smart-temperature mattresses to pillow menus and light therapy. 
Nightfood CEO Sean Folkson, however, noticed a glaring void when it came to hotels encouraging sleep.
"Hotels have spent so much money over the years on helping people sleep better, but when a guest goes downstairs at 9:45 p.m. because they're hungry, their options are things like Pringles, Doritos, Oreos and Ben and Jerry's," Folkson said. "They've actually curated a selection of snacks that can proactively undermine sleep quality."
Folkson sought to solve this type of late-night hunger conundrum with Nightfood, which he founded in 2009 as a "sleep-friendly nighttime snack" company. Nightfood initially launched its inaugural product — a line of sleep-friendly ice creams — into the notoriously competitive supermarket space before pivoting focus to hotel grab-and-go venues in 2019. 
"Sleep-friendly, nighttime-specific snacks probably don't jump out at you at the supermarket when you're buying your groceries for the week," Folkson said. "But in hotels, when you're buying something to eat right now, and it's nighttime, the context is so much stronger."
Last year, the company added chocolate chip mini cookies to its product mix, and it's currently in the process of testing a full-size cookie as an amenity with a national hotel chain.
What exactly makes Nightfood's snacks sleep-friendly? According to Folkson, the company's products have less sugar, fat and calories than traditional ice creams and cookies, which helps prevent blood sugar from spiking before bed, and more fiber and protein, which are said to boost satiety. The snacks also feature sleep expert-recommended nutrients that Folkson claims "help support better sleep." These include tryptophan, calcium, magnesium, zinc and vitamin B6.
"There's a strong scientific consensus out there about
…
Read the rest