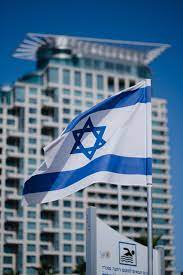 ISLAMABAD: Five Pakistanis currently under investigation for travelling to Israel on Pakistani passports still have five members of their family in Israel; they have also told investigators that for personal security reasons, they concealed their religious identity during the course of their stay in Israel.
The Federal Investigation Authority arrested five residents of Mirpurkhas — Muhammad Anwar, Muhammad Kamran Siddiqui, Kamil Anwar, Muhammad Zeeshan and Noman Siddiqui – after the State Bank of Pakistan spotted foreign remittances from an unusual destination: Israel — the only country where one can't travel on a Pakistani passport.
The remittances were wire transferred through Western Union in small amounts and received at its Mirpurkhas branch located in the General Post Office. A total amount of around Rs2 million was remitted to Pakistan in a span of six years by some of the arrested individuals who were working in Israel as car washers or helpers.
An FIA official said that as many as eight of this family's members had traveled to Israel at different times over the years. Some of them returned in 2021, others in 2022. Three of the individuals are senior citizens and said to be in poor health; they have not been named in the FIR as yet.
During the course of the investigation, one of the persons arrested disclosed having an aunt residing in Israel too. Rifqa — originally from Pakistan — is believed to have migrated to Israel some 40 years ago. Her father had married a Jewish woman of Iranian origin after she embraced Islam. Rifqa has two brothers — Muhammad Anwar, Muhammad Aslam — and one sister, Sitara.
All these individuals are Pakistanis, have traveled to Israel and, according to an FIA official, are over the age of 65. Sitara's husband, Abdul Majeed Siddiqui, and two sons Noman
…
Read the rest