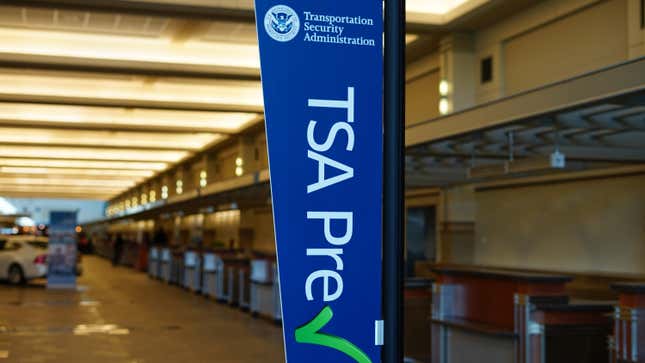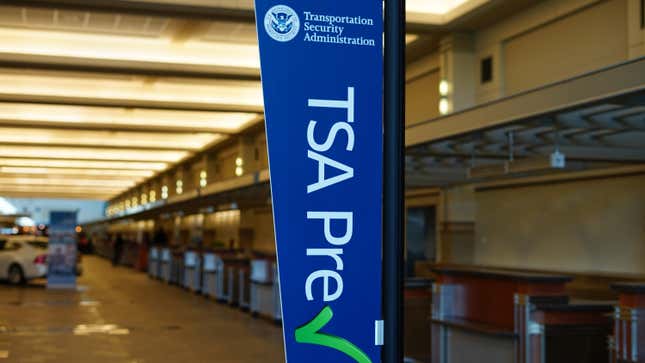 Remember when deciding whether or not to fly somewhere for work, a family visit, or a vacation wasn't a moral dilemma, or a choice that could end up having a profound impact on your life and health? And remember how so many other people were traveling within the United States that there was a special line for those who wanted to pay more to make the process go faster?
That may seem like it was all a dream, but it was—and still is—very real. And it's called TSA PreCheck. The program launched in 2013, and provides those considered "low-risk" passengers with five-year memberships.
Now, many people are at the point where they're deciding whether to renew their membership, and the TSA is trying to make that decision easier, by dropping the price on PreCheck renewals. Better yet, Jason Cochran at Frommer's has found a way to renew your PreCheck membership for free. Here's what to know.
How to renew your TSA PreCheck membership at a lower cost
Because your initial appointment to apply for TSA PreCheck involves a short interview and being fingerprinted, it must be done in-person. But after that, you can renew your membership online—currently the renewal method of choice for more than 95 percent of PreCheck members, according to the TSA. But now, instead of the previous fee of $85, the cost is now $70.
How to renew your TSA PreCheck membership for free
What's better than a drop in cost? That's right—no cost at all. And that's where Cochran's method comes in. If you plan (or at least hope) to travel internationally more frequently, you may already be considering applying for PreCheck's cousin from abroad: Global Entry. precheck-renewal-fee-but-here-s-how-to-get-it-for-free"According to Cochran, if you pay for the $100
…
Read the rest