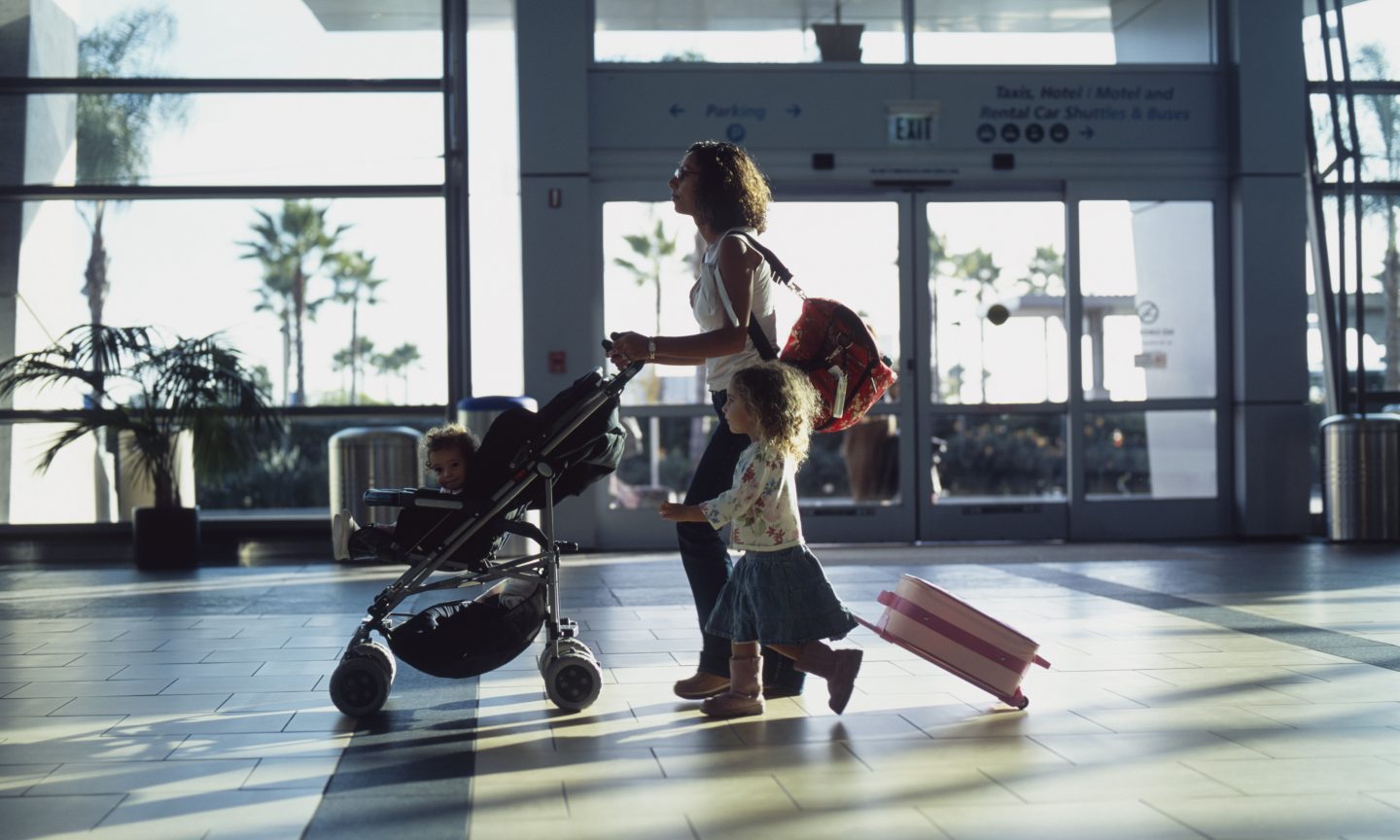 The tourism industry is recovering from the pandemic, and so are airport lines. Security and immigration wait times can be as long as "The Lord of the Rings" trilogy, and thankfully, there are ways to shorten them (at least in the United States) by utilizing Global Entry and TSA PreCheck lines.
Global Entry is designed to save time for trusted travelers returning to the United States from a trip abroad. Here's all you need to know about getting Global Entry for your family and possibly getting it for free.
Global Entry is a U.S. Customs and Border Protection Trusted Traveler program allowing sped-up customs clearance. Enrolling in Global Entry will enable you to wait in a much shorter immigration line upon returning from abroad. Travelers head to the designated Global Entry kiosk and present their travel documentation. Once cleared, you're directed to the baggage claim as usual.
Global Entry also includes TSA PreCheck, which lets you go through a dedicated security line and save time at more than 200 U.S. airports. Add your Known Traveler Number to your air ticket and enjoy a shorter security line that lets you keep your shoes on and your laptop in the bag.
Does everyone in my family need their own Global Entry membership?
Using Global Entry with kids differs from using TSA PreCheck, which allows children ages 12 and younger to join their parents in the fast lane at the airport. Global Entry doesn't offer this added flexibility. Only Global Entry members can enter a Global Entry immigration line.
This means that if you want your spouse or your children to go through a usually shorter immigration queue with you, they must enroll in Global Entry, no matter their age. Otherwise, you must separate and wait for them at the baggage claim.
…
Read the rest