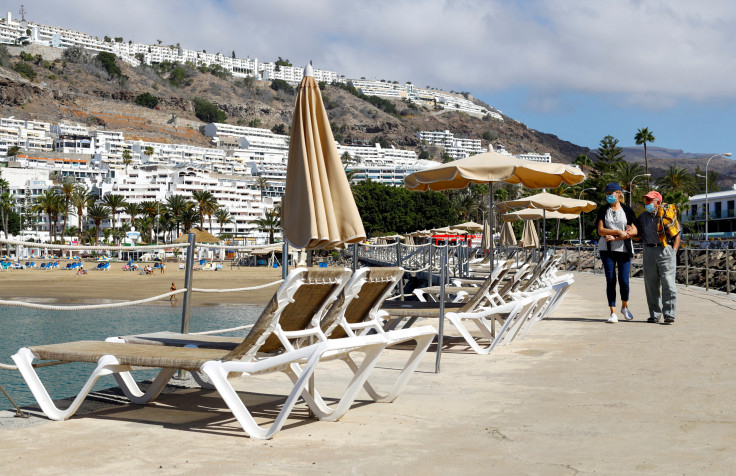 New research released by leading travel search engine, KAYAK. has provided insight into the decision-making of the British public and indicated how the opinions of others often lead to them following them. This applies to the landscape of life and travel plans.
KAYAK's 'The World of Opinions 2023' study was conducted so the relationship between travel, opinions plus people and world perspectives could be examined. The research was conducted by Norstat, who was representing Kayak, with 1007 British adults from the ages of 18-75 and the data was obtained via an online survey throughout May 2023.
Decision-making amongst Brits has been shown to cause conundrums to them as according to Noom, they average 122 decisions each day, with them prone to changing their minds.
One of the main findings revealed in KAYAK's research was that 69 per cent of British adults allow their next holiday destination to some degree to be based on what friends, family or others advise. Also, 24 per cent were revealed to have cancelled and completely dropped a holiday suggestion they were keen on due to the opinion of another individual swaying them away from it.
Interestingly, the report displayed how trusting others is likely not even worth doing so as plenty of Brits have claimed that their vacation has not been satisfactory when seeking others' opinions. This is as 82 per cent of British adults reported that the recommended holiday trip they went on was not to the same standard as when it was pitched to them.
Holidays are amongst the main priorities for many people in Britain currently as a survey by Advantage Travel Partnership, which included 2000 British participants, highlighted how a third of the nation is eager to go on two holidays in 2023 despite the dire economic situation the country is in currently.
Travelling is an important aspect of life due to the growth it accounts for and KAYAK's study revealed that 72 per cent of respondents believe they gain a new perspective on life from travelling and 81 per cent admit they have a new perspective of the world from visiting other destinations.
Additionally, the report found 74 per cent to claim that travelling allows for personal development and perhaps more crucially, 54 per cent felt it makes them greater assurance over their opinions and beliefs.
It is vital to trust your own initiative when it comes to decision-making on matters such as a vacation due to the wrong stereotypes people may have of a particular place or culture. This stands out in the research with 79 per cent of the adult Brits surveyed saying that visiting a new country increases their grasp and perception of a culture they had not encountered up close before.
More crucial, however, is that 26 per cent of Brits admitted to reversing their negative attitude towards a country they visited, and it changed how they view its people and culture.
This evidence is there to suggest that people should have more faith in their own choices as for a majority of the time you know what you want more than anyone else. However, the figure of 26 per cent of Brits reversing their negative attitudes could still be much higher and ideally more people should latch onto this mindset as not doing so only limits their access to new and exciting travel destinations.
Country Manager for KAYAK UK, Even Day, spoke on the positives that travelling can bring to people and why many seek this feeling. He stated: "Visiting new places first-hand empowers people to grow and develop as individuals. And that's not just our opinion. Our research tells us the majority of people believe travelling increases their own curiosity and gives them a new perspective on life."
However, Day went on to explain that due to being incapable of decision-making sometimes, people follow others' travel recommendations. He clarified: "It seems we have a blind spot when it comes to decision-making, and as a result, a growing number of travellers are forfeiting personal views and genuine experiences in favour of popular opinion."
If changes are to occur with British travellers trusting their own vacation choices more, it may take a little while longer to see that come to fruition as according to MoneyTransfers.com, 72 per cent of Brits are in favour of a domestic vacation this year. This limits the many different destinations around the world which some Brits would be interested in going to and indicates that the travel industry has not fully recovered from the COVID-19 pandemic yet.
For those Brits who are willing to go abroad on holiday this year, the top five newer destinations which appear to be appealing to them based on the average changes to year-on-year Google searches are Morocco, which increased by 581 per cent and Argentina, with a 485 per cent increase in searches. Also, Tunisia, Saudi Arabia and Qatar made the list due to search increases of 312 per cent, 276 per cent and 250 per cent respectively from the previous year.
In addition to travel plans, other aspects of life are also impacted by listening to the opinions of others, including what clothes we wear, what food we eat and what we think. So much so, more than half of British people (58%) believe that the choices they make regarding major areas such as education and work are influenced by other people a lot more than they should be.
The reason why decision-making is much harder now is due to the discourse on social media and the internet where billions of opinions exist. 48 per cent of Brits believe that they are exposed to a large number of viewpoints whilst more crucially, 72 per cent of respondents are unsure of who's opinion to trust.
In terms of who people specifically trust for everyday functions, 63 per cent claimed they trust what friends and family believe and 34 per cent admitted to their neighbours, work colleagues and acquaintances affect their decision-making. Also, 12 per cent were reported to be swayed by what social media influencers and celebrities do.
Related Posts